Ingrid Solberg


Portrayed by
Pernille Broch
Introduced by
Sean O'Connor
Gender
Female
First Appearance
22 June 2017
Last Appearance
7 May 2018
Duration
2017-2018
About
Address
27 Albert Square
Status
Alive
Occupation
Nanny
Classification
Former; regular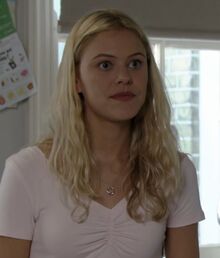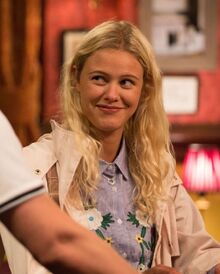 Ingrid Solberg
made her first appearance on 22 June 2017. She is portrayed by Pernille Broch.
It was announced on the 2 May 2018 that Pernille Broch had left the show after almost 8 months of no involvement in storylines on the show. She made her final appearance, showing her leaving the Square, on the 7 May 2018.
2017-2018
In June 2017, she is given the job as Jack Branning's nanny for his children Amy and Ricky.
In August 2017, her and Jack kiss, but decide not to take it any further.
In Dececember 2017, Luke Willmott-Brown, during the fallout after the public reveal of the Willmott-Brown revenge plot, asks her if she knows Max Branning, and she takes him to the Branning residence, where Max threatens Luke and Jack throws him out.
In May 2018, Rainie forces Ingrid to move out of the Branning household so that she and Max can move in. Max is horrified when he finds out.