1987
In 1987 two EastEnders calendars were released one official by the BBC and one by Celebrity Weekly magazine.
Gallery
1988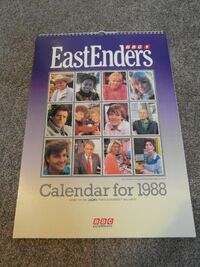 Gallery
2001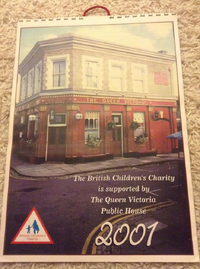 This calendar was not released to the general public but was seen on screen.
Gallery
2007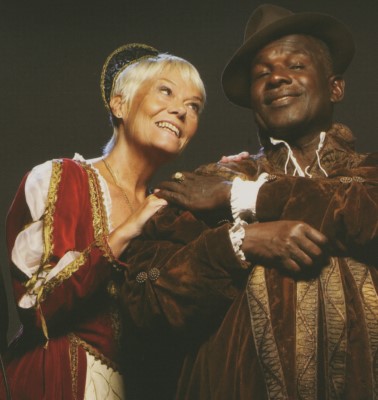 Release Date: 16 December 2006
In support of this year's BBC Children in Need Appeal, Radio Times has produced an exclusive 2007 calendar featuring all your favourite EastEnders stars — dressed as characters from Shakespeare! Inspired by a feature in the 19 August issue, the calendar features more than 20 EastEnders stars reimagined as characters from the Bard's great plays.
2015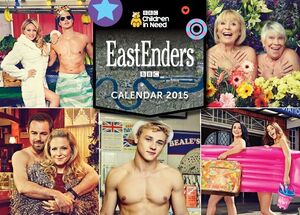 Release Date: November 2014
Inspired by a storyline in EastEnders for BBC Children in Need Appeal. The Calendar in the show which was originally thought up by Fat Blasters and then later made a reality.
Gallery